Douglas Cardi
From: $247.00
by Andrea Mowry 
The Douglas Cardi is a grandpa-style cardigan complete with stripes, big pockets, and a relaxed fit. Named for my father, who is now fondly known as Grandpa Doug to my kiddos, it reminds me of when I spruced up my school uniform with my own grandpa's golfing cardigan when I was in middle school. I love to amp up my cozy with this sweater no matter the outfit! This sweater is knit from the bottom up with afterthought pockets and a picked up button band.
(Andrea Mowry)
Each bundle contains the yarn you will need to complete your project.
The pattern is not included.
You can purchase the pattern on Ravelry here.
You can also create your own color combination by choosing your skeins.
You can see more info on this sample knit by Susan Chin on Ravelry here
You may also like
Greca Cardigan
chevron_right
Gloam Cardigan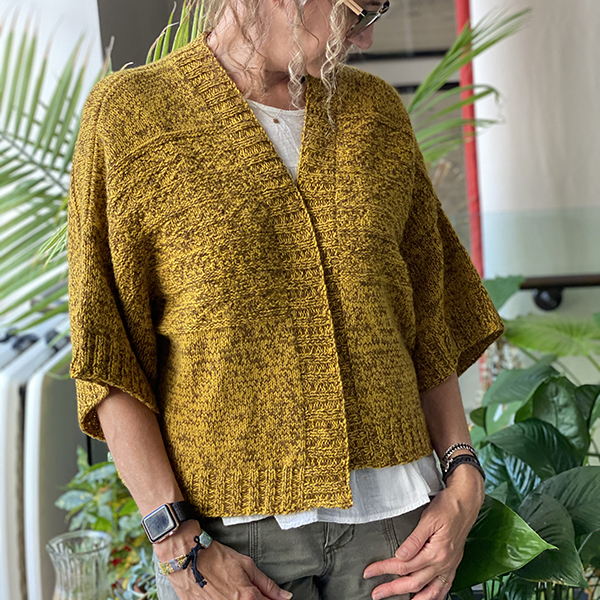 chevron_right
Spark Cardigan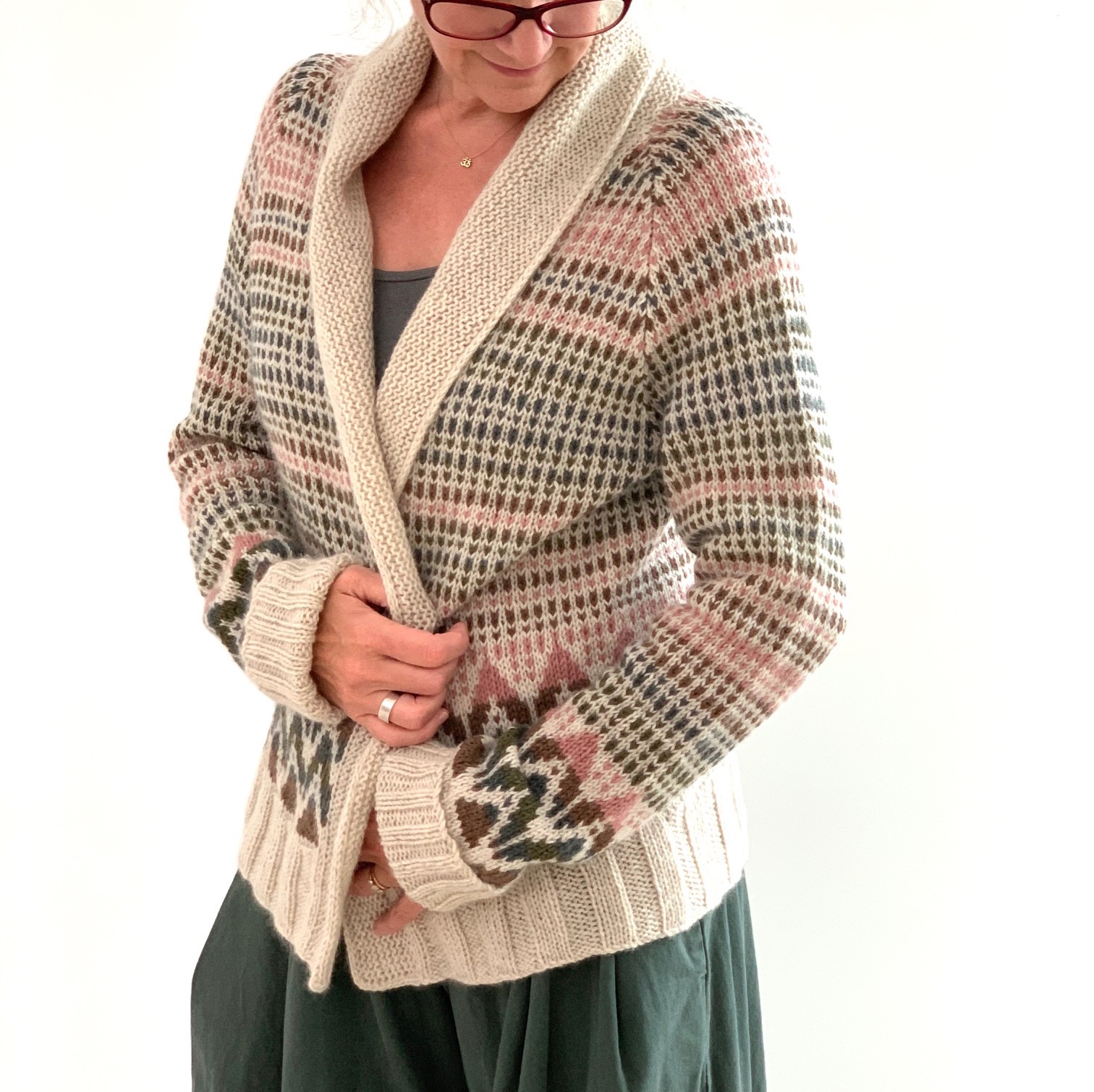 chevron_right