Don't Judge a Book by its Cover Shawl
$128.00
by Felicia di Bono
Don't Judge a Book by its Cover is a three-color, half-circle shaped shawl designed for Sport weight to Worsted weight yarns in solid colors.
Starting with plain garter stitch, the shawl continues with a second section in mosaic, a third characterized by a slip-stitch combination and ends with a wavy stitch pattern. An i-cord keeps the edges of the shawl neat and tidy. The quantity of stitches and techniques used make this shawl a fun and engaging, but also quite easy knit.
(Felicia di Bono)
Each kit contains the yarn you will need to complete your project.
The pattern is not included.
You can purchase the pattern on Ravelry here.
You can also create your own color combination by choosing your skeins here.
© Felicia Di Bono
You may also like
KORO KORO Shawl
chevron_right
Calendula Shawl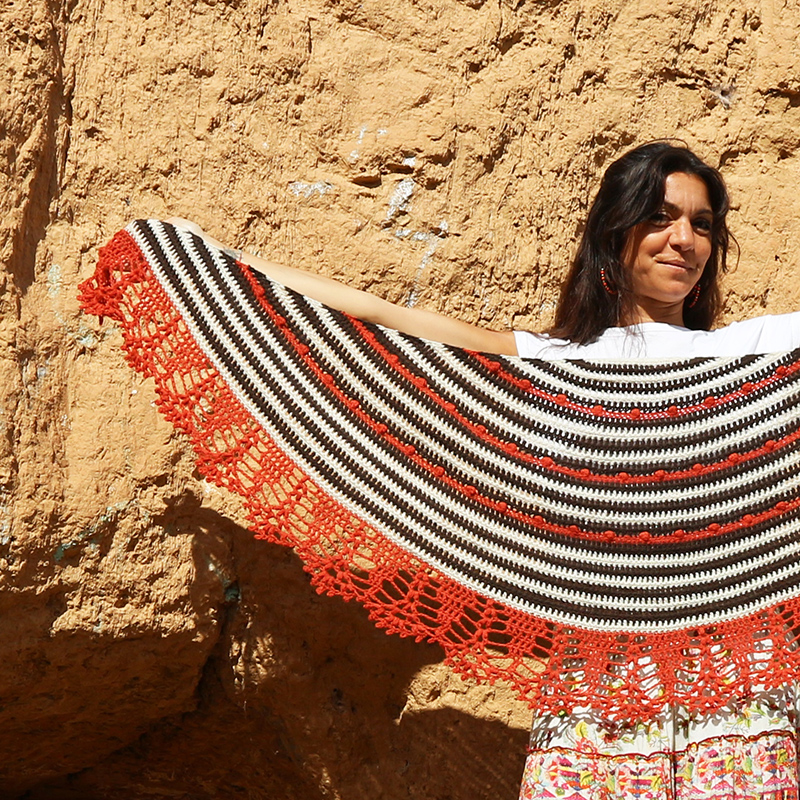 chevron_right
Rosa Shawl
chevron_right