Lucky Coincidence Shawl
$162.00
by Felicia di Bono
It's is a three-color, boomerang shaped shawl created for worsted weight yarns. The first and last sections are in stockinette stitch with garter ridges, whereas the section in the middle is worked in mosaic, which is easy to execute although it requires some concentration, making this shawl an engaging and fun knit.
[Italian] E' uno scialle in tre colori, a forma di boomerang, creato per filati 'Worsted'. La prima e l'ultima sezione sono in maglia rasata con righe a legaccio, mentre la sezione centrale è lavorata in mosaico, che è semplice da eseguire nonostante richieda comunque una certa concentrazione, rendendo lo scialle interessante e al tempo stesso divertente da lavorare.
Each bundle contains the yarn you will need to complete your project.
The pattern is sold separately.
You can purchase the pattern on Ravelry here.
You can also create your own color combination. Just click here to see all of our color palette of Baby Yak Medium.
NOTE: on our baby yak colors, we only dye on the natural basis we have, no bleaching or decoloring so depending on the shade of the natural fiber, each color will vary from season to season, making it darker or lighter. This is the beauty of working with natural fiber and so the shade of the sample you see photographed, not always correspond to the shade we have in stock or at your local LYS.
© Felicia Di Bono
You may also like
Don't Judge a Book by its Cover Shawl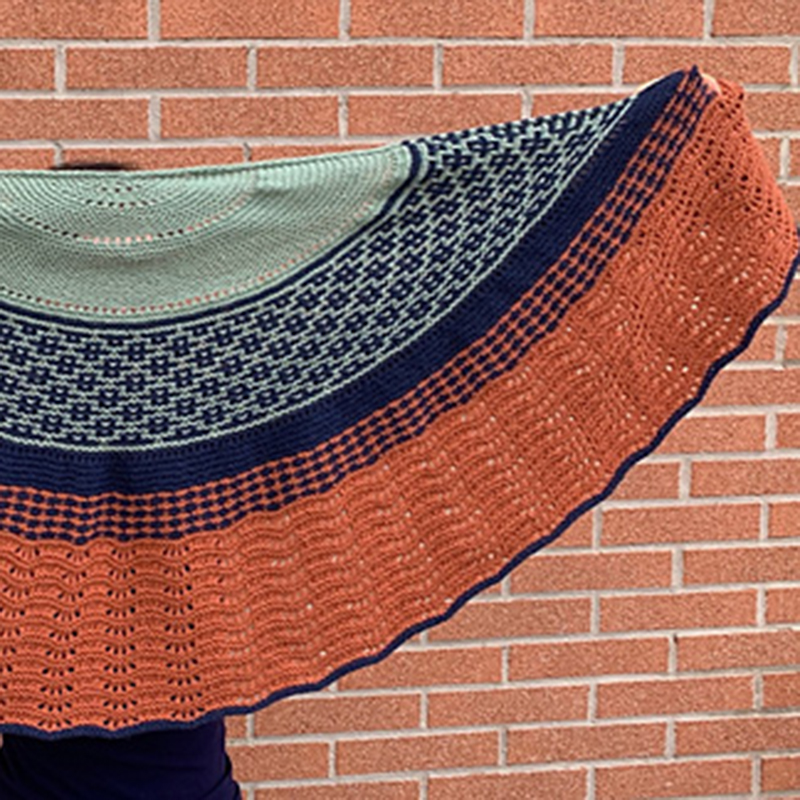 chevron_right