Modular Inlay Wrap
$288.00
by Stephen West
This garter stitch design is a graphic statement piece knit with fingering weight yarn. The fabric is knit from the center outward as you work one section at a time. Stitches are picked up from previous sections for an entirely seamless knit. The pattern is written for four colors or you can make a scrappy multi-color sample using as many colors as you like!
(Stephen West)
Each bundle contains the yarn you will need to complete your project.
The pattern is sold separately.
You can purchase the pattern on Ravelry here.
You will have enough yarn left to make a couple of hats . We suggest the Honey Striped Hat or Bricks Hat.
You may also like
PARALLELOLAMB Shawl
chevron_right
Painting Bricks Shawl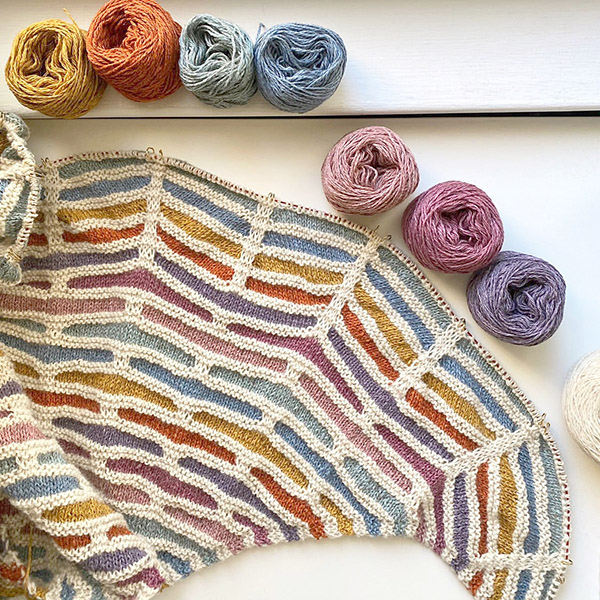 chevron_right
Winter Suns Shawl
chevron_right