Baby yak fiber woven in an artisanal Italian mill
Before mYak made yarn, we made a line of luxury woven and knit accessories. Made up of scarves, hats, wraps, ties, gloves, ponchos and hoods, these designs are made from the same soft baby yak fiber and are woven in the same artisanal Italian mill as our beloved yarn. mYak is an ethical choice that does not compromise on luxury.
Every purchase gives back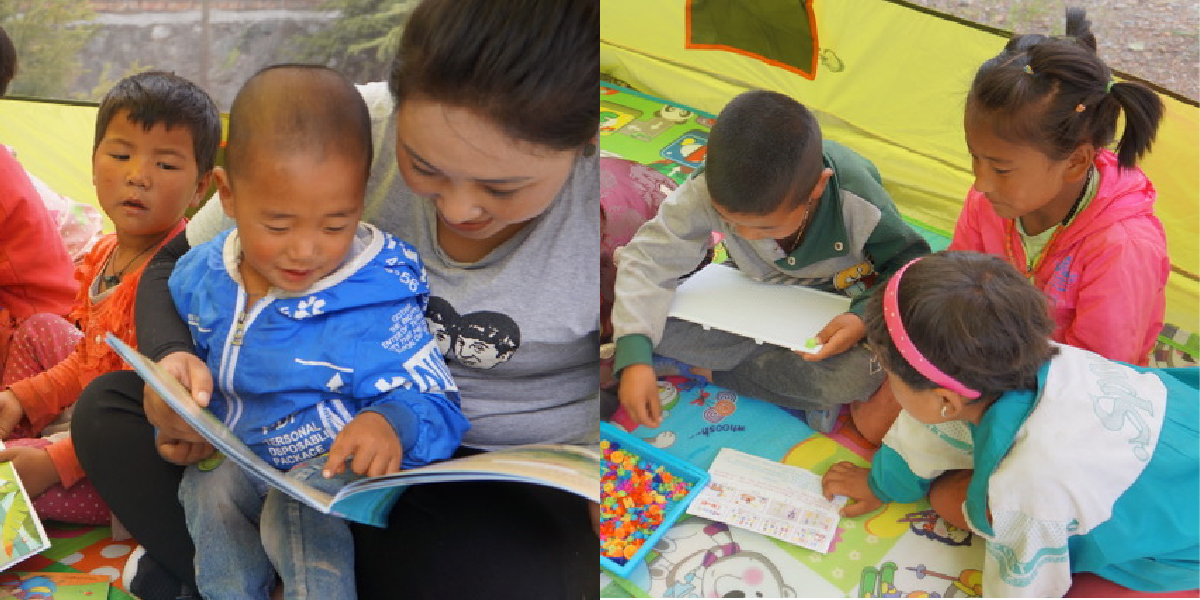 The proceeds from the sale of these accessories go to a mobile library project for children on Tibetan Plateau.
With little to no access to books, libraries, and other extracurricular educational materials, children and parents in rural areas on the Plateau, are challenged to find ways to bolster literacy and develop engaged interest in reading in Tibetan.
mYak is proud to support a mobile library project that brings literature, culturally-relevant crafts and activities, and the joy of reading directly to the children. In eastern Tibet, following traditional ways of life as farmers or nomads, parents have little time to focus on early childhood educational activities, and are unaccustomed to a habit of reading aloud to their children. To promote language use among children and encourage literacy in Tibetan, readers must be cultivated at a young age. It is the aim of the mobile library to reach these distant communities and foster a habit of reading by exposure to books and story-telling, encourage cultural literacy by conducting culturally-relevant creative and artistic activities, and cultivate an awareness of the value of reading, libraries, and information not only among the children but also their parents.
This summer, the Mobile Library Project aims to visit over 50 villages in eastern Tibet. Your purchase today will make an impact on the lives of young Tibetans on the plateau by enabling the purchase and distribution of books, training of mobile library facilitators, and transportation.
So help us to spread love and literacy by making a purchase today!
Use code myak4good to enjoy 40% off