Koivua Sweater
From: $216.00
by Caitlin Hunter
Koivua is a top-down circular yoke sweater that features stranded colorwork and texture created with simple knit and purl stitches, making this an engaging yet not difficult sweater to knit. The sleeves balloon gently and are finished with a simple, classic i-cord. The body and sleeve lengths are easily adjustable, keep in mind changes will alter the yardage required.
Each kit contains the yarn you will need to complete your project.
Mustard is sold out again but will be back in late July. If you order now, your order will ship then. We can only produce limited quantities and this seems to be our most popular color.
The pattern is not included. You can purchase the pattern on Ravelry here.
You can also create your own color combination of the Koivua Sweater. Just click here and get the skeins.
Important note on shipping: We ship your orders as soon as we can, normally whiten 3-4 days but there might be some delays. Most colors are now in stock and you can pre-order Dusty Pink, Oatmeal, Midnight Blue and Emerald today and we will ship in mid June. Thank you for your support and understanding. 
NOTE: on our baby yak colors, we only dye on the natural basis we have, no bleaching or decoloring so depending on the shade of the natural fiber, each color will vary from season to season, making it darker or lighter. This is the beauty of working with natural fiber and so the shade of the sample you see photographed, not always correspond to the shade we have in stock or at your local LYS
You may also like
Kham Sweater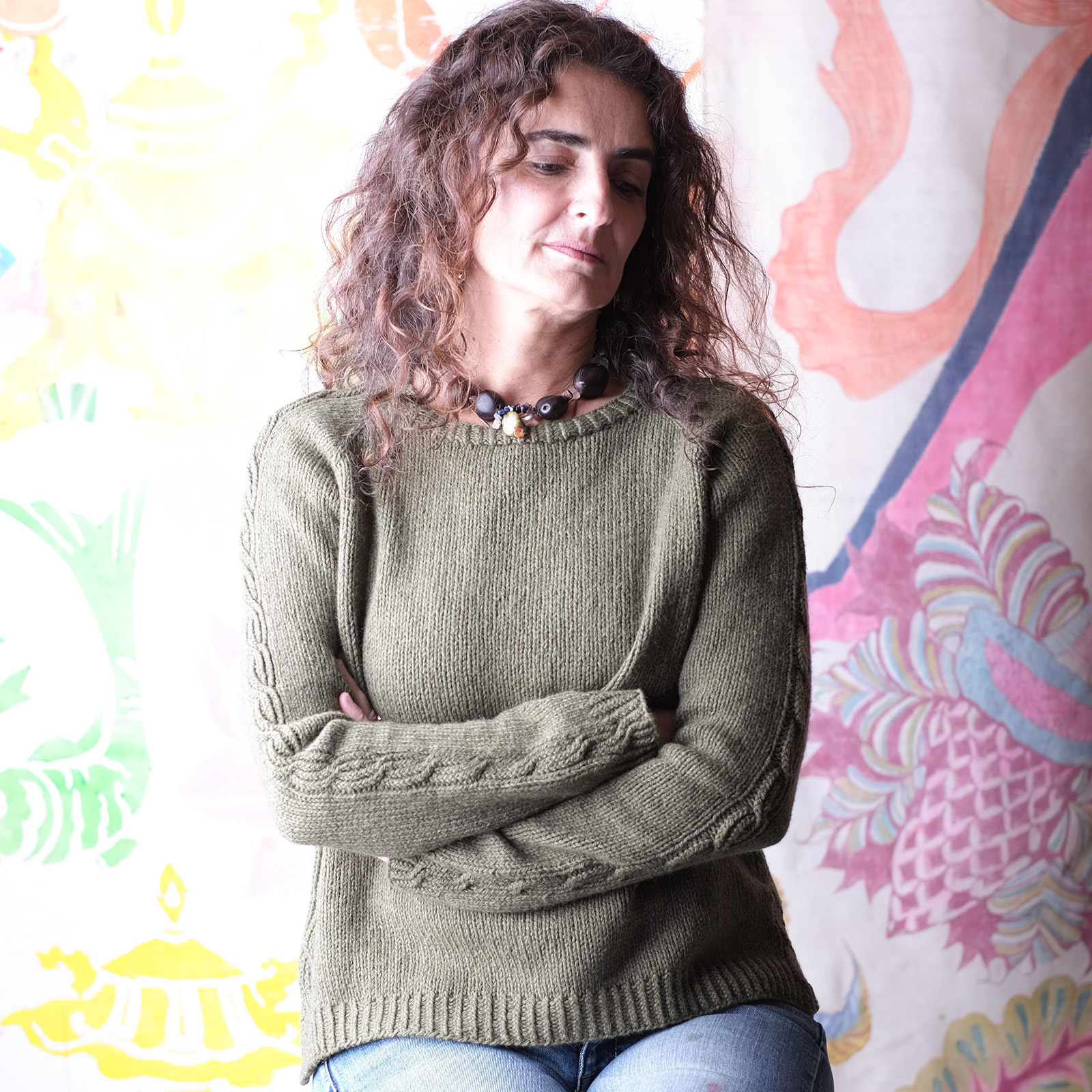 chevron_right
Baby Yak Medium
chevron_right
Machi Sweater
chevron_right