Nasrin
From: $160.00
by Isabell Kraemer
Nasrin (the wild rose sweater) is worked seamlessly from the top down. First some short rows are worked back and forth to create a higher back neck and then the yoke is worked in the round to sleeve separation. Some last short rows are worked to finish the yoke shaping right before sleeve stitches are placed on hold. The body is then worked in rounds down to the hem. Sleeves are worked top down to the cuffs last. Optional neck finishing is worked last.
(Isabell Kraemer)
Each kit contains the yarn you will need to complete your project.
The pattern is not included.
You can purchase the pattern on Ravelry here. (Pattern available in English,  Italian, French, German, Spanish).
You can also create your own color combination just click here and get your skeins.
Sample in Tulipano / Cladonia knitted by WallyOne on Ravelry
You may also like
Tiberius Pullover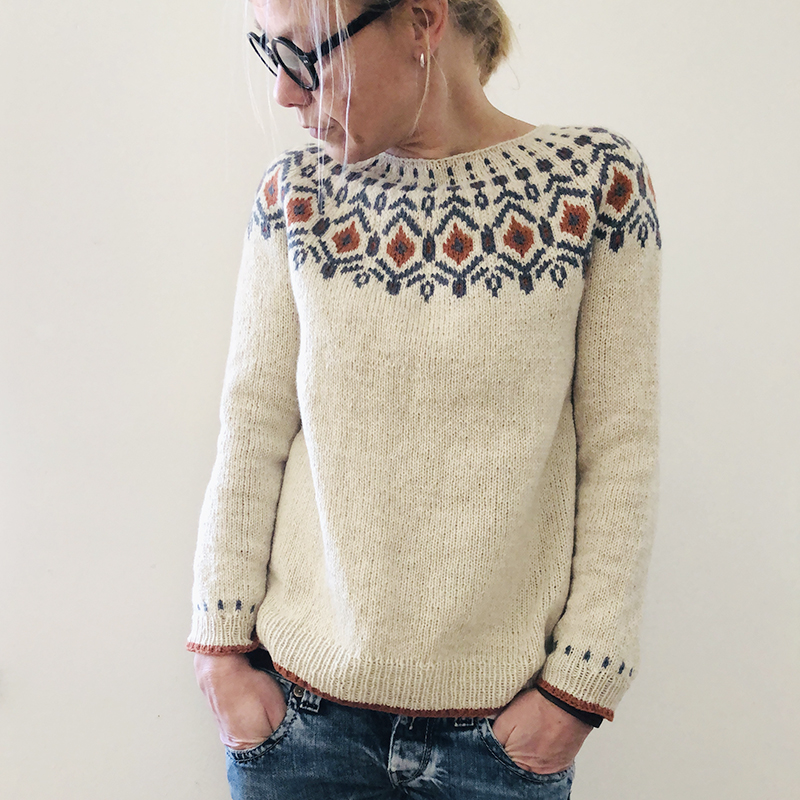 chevron_right
Arboreal Pullover
chevron_right
Seve
chevron_right