Snedronningen Sweater
From: $203.00
by Isabell Kraemer 
Snedronningen is worked seamlessly from the top down. For the sample, a strand of fingering weight merino blend is held with a strand of lace weight mohair silk to create a beautiful, exceptionally soft and light fabric, that has a beautiful drape. First some short rows are worked back and forth to create a higher back neck and then the yoke is worked top down to sleeve separation. Some last short rows are worked to finish the yoke shaping right before sleeve stitches are placed on hold, then the body is worked in rounds down to the hem. Sleeves are worked top down to the cuffs last.
(Isabell Kraemer)
Each bundle contains the yarn you will need to complete your project.
The pattern is not included.
You can purchase the pattern on Ravelry here.
You can also create your own color combination by choosing your skeins.
NOTE: on our baby yak colors, we only dye on the natural basis we have, no bleaching or decoloring so depending on the shade of the natural fiber, each color will vary from season to season, making it darker or lighter. This is the beauty of working with natural fiber and so the shade of the sample you see photographed, not always correspond to the shade we have in stock or at your local LYS.
You may also like
Forager Sweater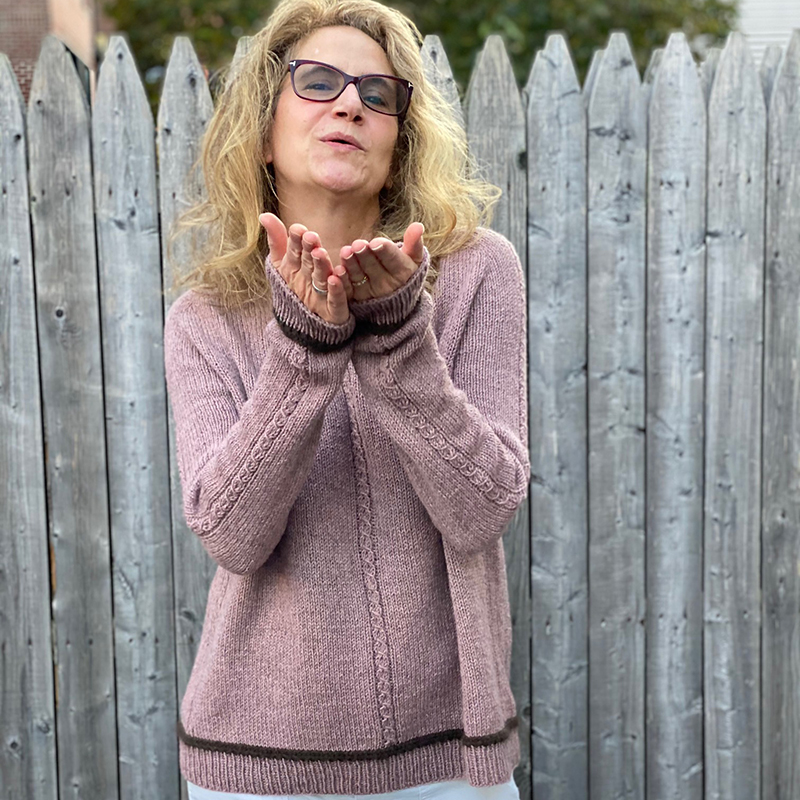 chevron_right
Jingle Sweater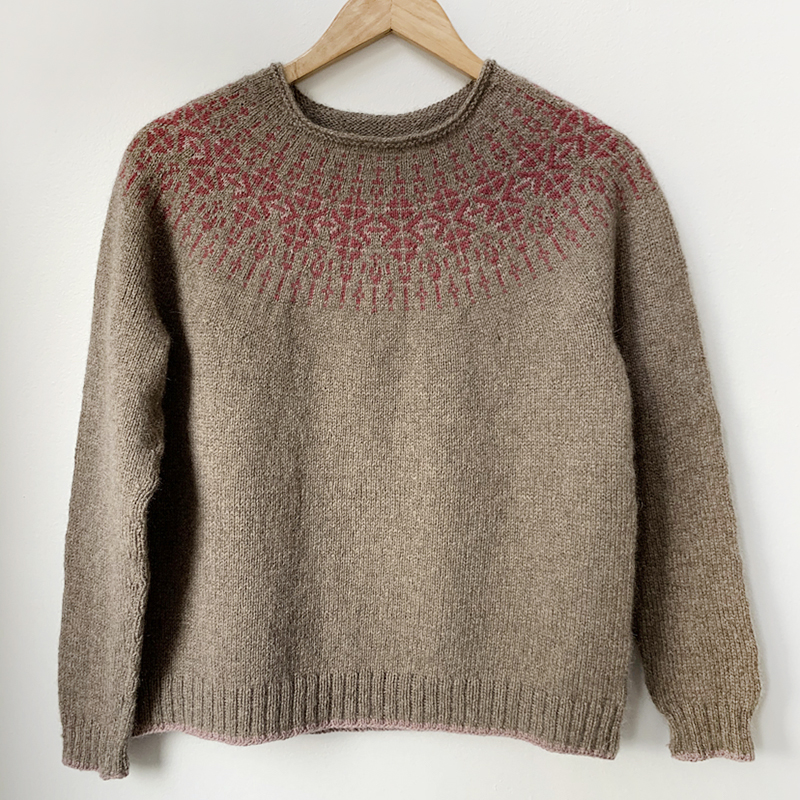 chevron_right
Tiberius Pullover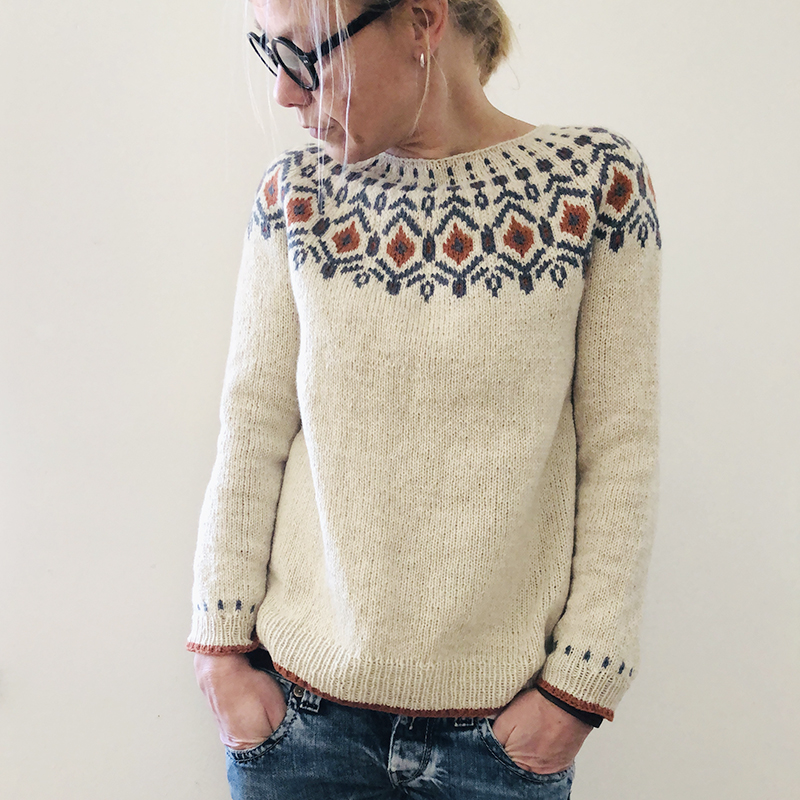 chevron_right