Anthe Shawl
$232.00
by Natasja Hornby
Of course the main feature of beautiful Anthe is her luscious mosaic flower border, but she has so much more.
Indulge in her lovely, wearable crescent shape, the rhythmic colorwork bands, the cushy texture, and the endless opportunities for color play. Knitting Anthe is great fun, and when you don't mind turning a lot of heads, wearing her will delight you for sure.
Anthe is a large crescent shaped shawl that is worked from the top down starting with a classic garter tab.
The beautiful colorwork bands are achieved by Mosaic knitting, a very simple and enjoyable technique that allows you to work every row with one strand only. In the pattern you will find an explanation on Mosaic knitting and reading the Charts.
(by Natasja Hornby)
Each kit contains the yarn you will need to complete your project.
The pattern is not included.
You can purchase the pattern on Ravelry here.
You can also create your own color of this shawl. Just click here and get your skeins.
©Knitfrogrepeat
You may also like
Bradford Road Wrap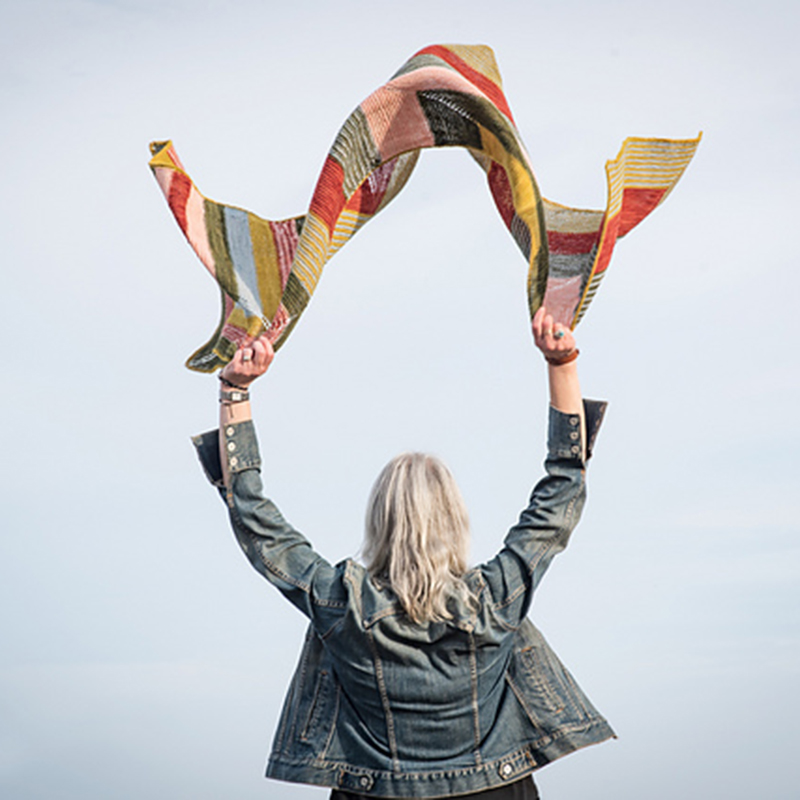 chevron_right
The Islander Shawl
chevron_right
A Girl's Best Friend Shawl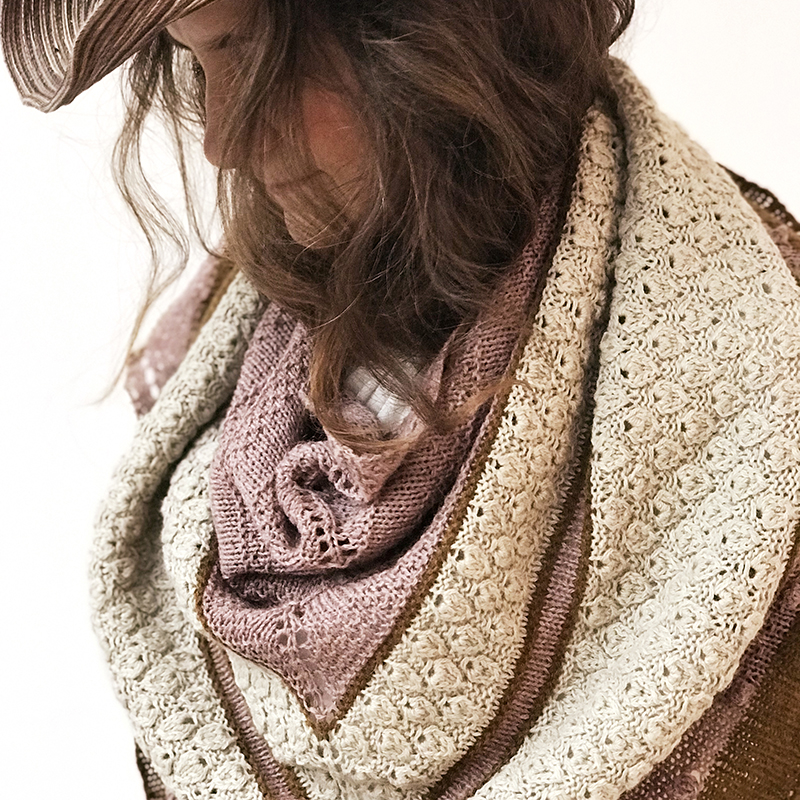 chevron_right