Cinnabar Shawl
$218.00
by Andrea Mowry
Garter and brioche will always be my go-to ingredients for creating my favorite shawls to knit and wear! This shawl plays with two-color Garter and Brioche with the increases offset to create an asymmetrical shawl that wants to be wrapped right around you! This shawl turns up the volume on texture by using DK weight yarn in one color and Sport weight yarn in the other color! (Andrea Mowry)
For our version we played with marling, using our Tibetan Cloud held with our Baby Yak Lace to recreate the color fade effect in the original design. We even made a color chart that we will include with the kit for striping directions to follow so you too can create the same effect.  There are no ends to weave in as this yarn can be spit joined at any point,  and the fun part is, it doesn't matter where, since it's a faded marl effect.
Each kit contains the yarn you will need to complete your project.
The pattern is not included.
You can purchase the pattern on Ravelry here.
You will have some of the Tibetan Cloud yarn left over and you could make the lovely Mountain Hopper Mitts with it .
© Andrea Mowry
You may also like
Spark Cardigan
chevron_right
Mountain Hopper Mitts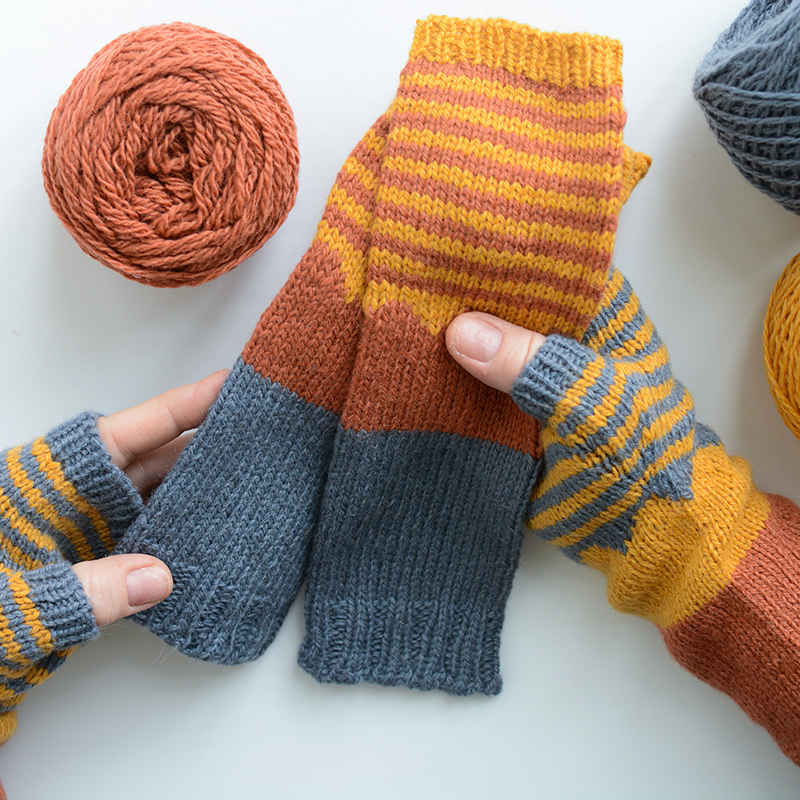 chevron_right
Moonwake Cowl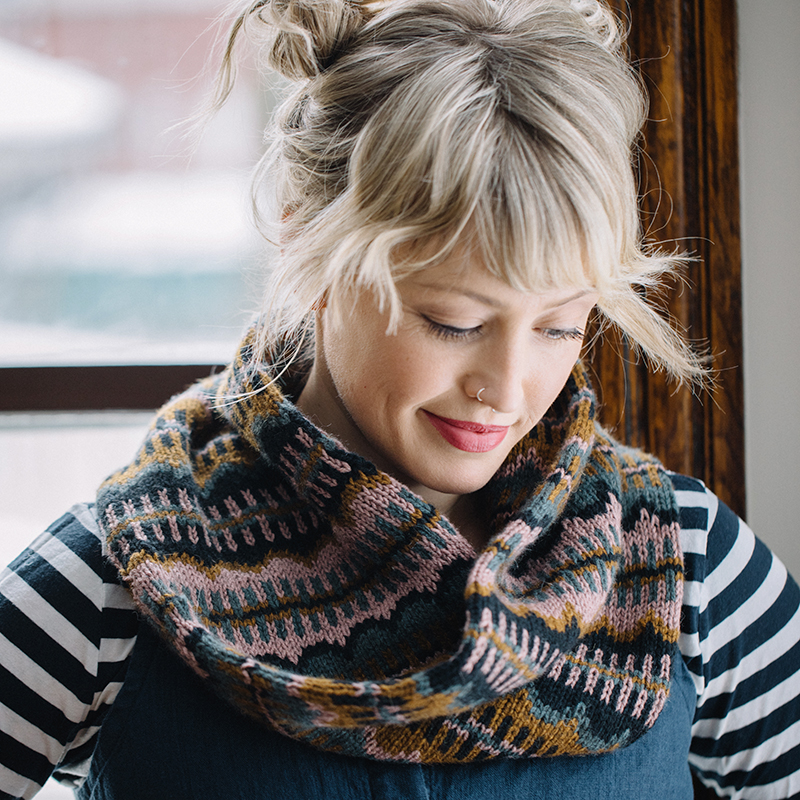 chevron_right