Rosehip Sweater
From: $160.00
by Anna Johanna
This sweater is worked top-down seamlessly. The sweater has a round yoke with a lovely rose pattern with parts of it repeated at the hem and cuffs. The sweater has 3/4 sleeves.
Each bundle contains the yarn you will need to complete your project.
You can also create your own color combination by choosing your skeins in Tibetan Cloud Wool.
The pattern is part of the book Strands of Joy.
Anna Johanna is a knitwear designer from Muurame, Central Finland. She is known for her often-romantic knits with much love for details, textures and colours. Since 2020, this former statistician has been designing full-time. Strands of Joy (Finnish title Onnensäikeitä) is her debut book.
Strands of Joy contains:
176 pages- 20 colorwork knitting patterns (10 sweaters, 7 cardigans, 1 dress, 1 hat, 1 kid's pullover)
hardcover- size: 205 x 270 x 19 mm- weight: approx. 900 g / 2 lb
print only, no digital download code available.
NOTE: On our baby yak colors, we only dye on the natural basis, no bleaching or decoloring. Each color will vary from season to season depending on the shade of the natural fibers, making it at times darker and at times lighter. This is the beauty of working with natural fibers and therefore the shade of the sample you see photographed here, might not always correspond to the shade we have in stock or at your local LYS.
You may also like
Lehto Sweater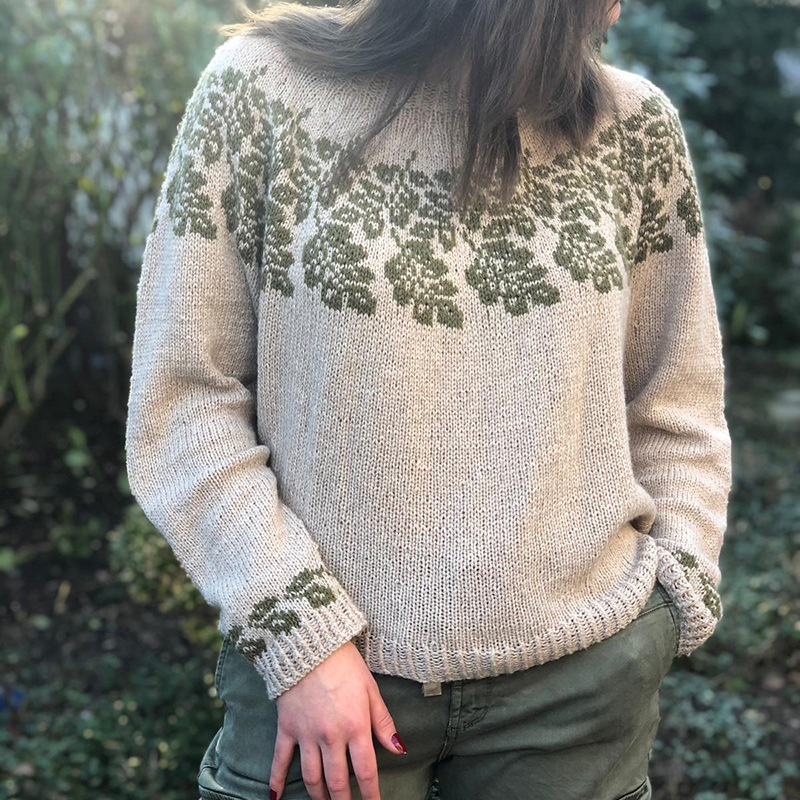 chevron_right
Sandy Shore Hat
chevron_right
Strands of Joy
chevron_right